Created in minutes
Show visitors that you take privacy seriously by ensuring that you have a privacy policy that is up-to-date with the 13 Australian Privacy Principles, per the Privacy Act (1988).
Easy to select, easier to understand
We've made it simple to select the services your websiter uses, and saved you from all unnecessarily complex legal jargon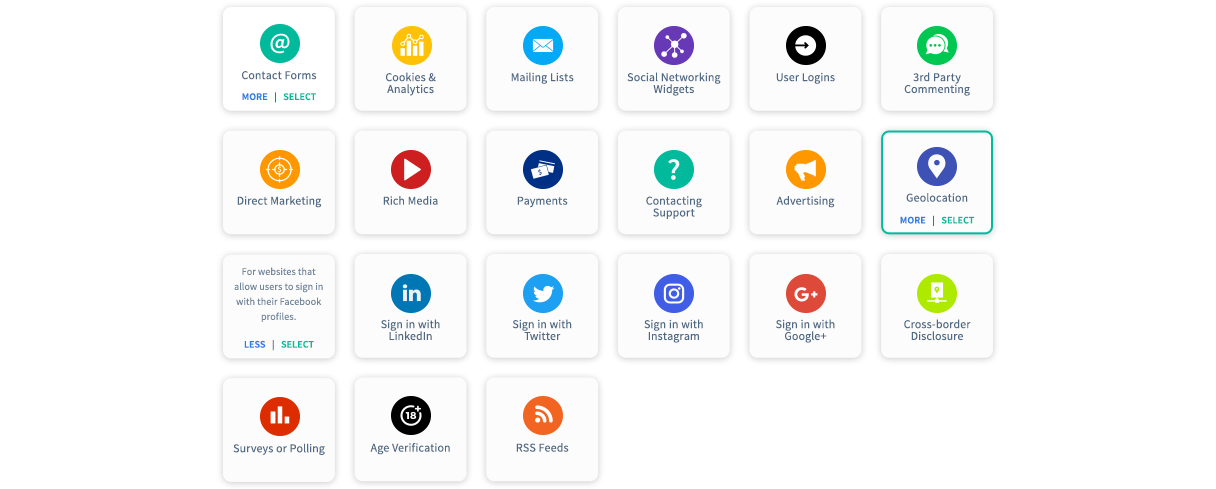 $99 per policy
We don't believe in reoccuring charges – just a low one-off fee for every privacy policy you create. To learn more about our pricing or to see if you're eligible to join our Partner Program for discounts – click here.

Australian
Our policies comply with The Privacy Amendment (Enhancing Privacy Protection) ACT 2012 which came into effect on 12 March 2014 and includes 13 new Australian Privacy Principles.

Beautiful to Use
Policies have never looked this good thanks to our user-friendly tile-based policy builder. Simply find the feature you're looking for, hover for more details and then click to add to your policy.
About the Dashboard
An intuitive interface that is clean and simple to use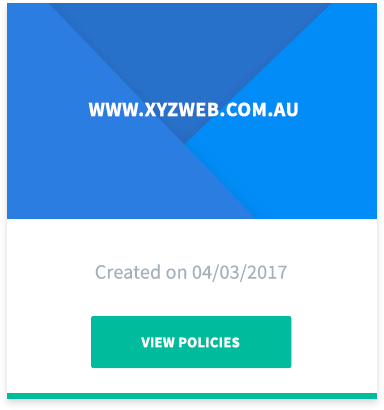 All your policies in one place
Privacy Policies are saved to your dashboard where you can sort by year and view a policy at any time. Plus, every policy comes in both simplified and extended, formatted and HTML versions.
---
One-click functionality
With just one click, you can copy the policy to paste on your website, email it directly to a colleague or developer, or view the policy to view in its entirety.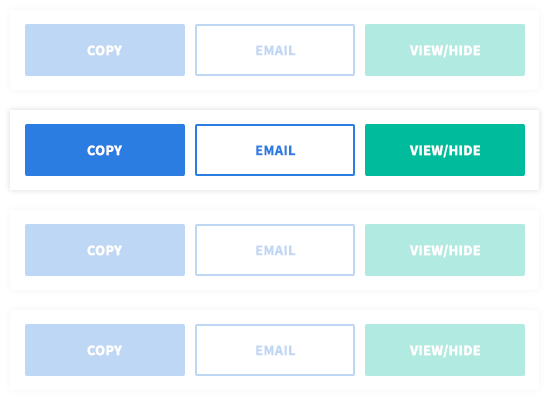 ---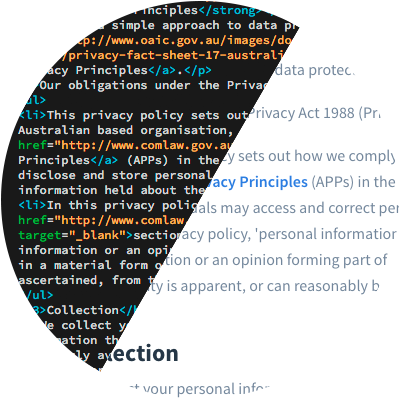 Convenient formats
All of our policies come in simplified and extended versions, in both formatted text and HTML. This gives you the freedom to choose how you use and style the policy on your website.
Create a tailored privacy policy in minutes